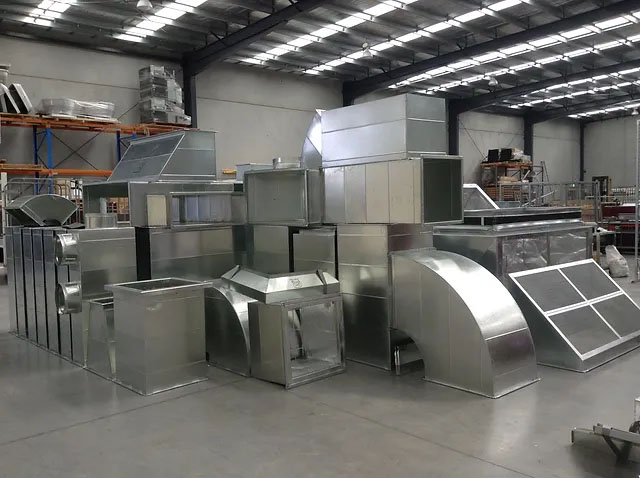 About
Projtech
Projtech Engineering Pvt. Ltd. is India's leading providers of HVAC engineering services and Manufacturer of Factory Fabricated Duct. established in 2012, we have helped many architects and contractors in their projects.
We are among the renowned Traders, Suppliers and Service Providers of Air Conditioners. Our products and service range comprises VRF AC Units, Central Air Conditioner, Split Air Conditioner, Package A.C Units, AC Duct Cleaning Services, AC AMC Service, Ventilation Services and others. These products are widely appreciated among the clients for its excellent performance, durability and long functional life.
PROJTECH brand rectangular, spiral, round and oval ducts are available at the best price, quality and delivery time. They are being manufactured with the world's most advanced technology machine (SBKJ) near Greater Noida.
Know More
---
---
Meeting the demand of both
commercial

and

residential

sectors with HVAC products and services. Enquire Now
The Projtech Team is great at communicating and help u lay stuff out for our customers. It make us everything easier and quicker, which is really key. It enables us to stay on top of things and be more responsive while building our reputation, helping us grow and complete more projects.
Switching to "Projtech Team" was one of the best thing we have done in a long time. There team has been incredibly helpful. They are on top of giving excellent services. When we call each staff member we speak with is friendly and helpful.
"The Projtech Team help my business make money by providing us with quality ductwork on time, every time. We need shipments to be accurate and complete. US Duct always comes through and saves us from delayed installs that can be costly and affect future jobs.
"I don't do duct drawings every day so sometimes I get stuck. The Projtechg Team is quick to jump on a call or video meeting, get in there and help me fix the problem fast so I can close more deals .